Best Budget Binoculars for Birding: Searching for the best compact binoculars for birding, hiking, safari, or hunting? You are on the right page, a true buyer's guide on finding the best compact binoculars.
The binocular helps you get close to the action or nature. Whether you are planning to travel, hiking, bird watching, or going for a safari (wildlife adventure) investing in a pair of binoculars is important.
It is usually a tiresome task for many people when it comes to choosing the best compact binoculars that meet their needs.
If you are going for an outdoor adventure you will need a binocular to help you bring things near to your sight.
If you have ever wanted to invest in a new pair of small binoculars, then we have something for you.
What are the best compact binoculars?
The best compact binoculars depend on a number of factors: size, lens power, magnification, use of the binoculars, and weight among other features. We are going to look at the Best Buyers Guide on purchasing binoculars
Why do you need Compact Binoculars?
There are a number of reasons why you would want to have the best small binoculars, Some of the reasons include:-
Lightweight – you are able to remove the unnecessary weight that you do not need while on an adventure
Instant ability to zoom in on anything in just a short notice
Portability
Best for watching outdoor activities
Able to observe anything that is far away from your current location
Best Budget Binoculars for Birding
In this guide, we are going to look at the top-rated compact binoculars that will get you close to the action as a hiker, traveler, or bird watcher.
1.  Steiner Safari UltraSharp 10×26 Binoculars
Every sports fan, traveler, and active observer in any activity needs a good pair of binoculars to view and enjoy more things that are far away. Steiner Safari UltraSharp 10×26 Binoculars are the best choice for you. They are well-designed, lightweight, stylish, comfortable, and simple. It comes with powerful features that will make you choose these binoculars.
It is well known for its image clarity, low-light capability, accurate color, and field-proven toughness which ensure maximum performance from your optics. Enjoy the adventure to the maximum.
The binocular fits perfectly in your pack, purse, or pocket.
Its 10x magnification is powerful, it shows you more detail from a distance, perfect for sports events and wildlife viewing.
Find: Best Binoculars with Camera
2.  Nikon 8-24×25 Compact Zoom Binocular
The Nikon 8-24×25 ACULON zoom binocular is a portable and pocket-sized binocular that is easy to pack and move around with. It is so light that you will not notice that you have it until you need it.
It's a small frame, that combines with Nikon's legendary optics to make the binocular very versatile. It can be used anywhere. It's not limited to certain activities.
The binocular is designed with high index BaK4 prisms and bright multicoated optics with multiple layers of anti-reflective compounds which provide the outstanding brightness and resolution that you need.
3. Bushnell Legend Ultra HD Compact Folding Roof Prism Binoculars, 10 x 25-mm, Black
This is a Compact lightweight pocket sizes binoculars
The product comes with quality optics with stunning HD clarity. It is made with 100% quality materials used and tested widely.
It comes with a beautiful design and durability that is built to last. It is also lightweight and 100 percent waterproof.
The binoculars also contain ultra wideband anti-reflective lens coating harnesses. It optimizes light boosting best-in-class brightness.
The ED Prime Extra-Low dispersion fluorite glass gives amazing color resolution and contrast.
More about the product
BaK-4 roof prisms
Ultra Wide Band Coating
ED Prime glass
RainGuard HD water-repellent lens coating
Twist-up eyecups
Fully multi-coated optics
Waterproof/fogproof
PC-3 Phase Coated prism
4. Zeiss 10×25 Terra ED Compact Binocular Review
This is a quality binocular; it comes with a fiberglass-reinforced body with a waterproof casing. Its design provides you with the best hiking binoculars. It features a compact design.
The smooth, large, and easy-to-grip focus wheel makes it fast and easy to focus. The product is designed in such a way that it's ideal even for rough conditions
It is lightweight which makes it easily portable and easy to pack.
More about the product:-
Maximum optical precision
Hydrophobic multi-coating
Comes with a state-of-the-art coating which ensures that the ZEISS TERRA ED impresses you
Binoculars guarantee outstanding images.
Comfortable and fast-focusing
Gives you a smooth and easy-to-grip focus wheel
Versatile binoculars
Ideal for nature observation
Also find:
Celestron Outland X 10×42 Binoculars Reviews
5.  Leica 8×20 BCR Ultravid Compact Binocular Review
Features:-
8x magnification;
20mm front lens diameter
Weight – 5oz / 240 g
Internal focusing via a central focusing knob
Dimensions (Wx H x D) – 4x 3.7×1.5 in / 111x 93 x 39 mm
HDC multicoating and AquaDura coating on outer lenses
Dirt and Fogproof
Waterproof up to 16.5 ft/5 m
6. Leica Trinovid BCA 10×25 Binocular with Case Binocular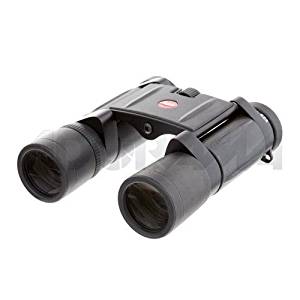 This is a classic compact binocular that comes with Innovative hack multi-coating that ensures absolute color fidelity and high contrast. The binocular is also water-resistant.
The outstanding quality of the Leica Trinovid BCA 10×25 compact binoculars makes it easy to identify. Its compact size enables you to carry them with you everywhere you go. They provide outstanding optical performance and are highly rated.
7. Vortex Optics Diamondback Roof Prism Binoculars
These binoculars are known for their durability and remarkable optical quality.  They come with fully multi-coated lenses that convey more light and give you clearer and brighter images.
It is also designed in such a way that it gives you more room to have the grip that you need.
Vortex Optics Diamondback Roof Prism Binoculars Argon purging gives an enhanced waterproof and fog-proof performance in very extreme weather conditions.
What customers say about the product:-
They are lighter, brighter, clearer, focus better, handle better, and have the incredible Vortex Warranty.
These are really good binoculars for a really good price
These are easy to focus on, feel solid are not too heavy, and look good.
Very nice quality
8. Pentax 8.5×21 U-Series Papilio II Binocular
This is a compact and lightweight Binocular that combines amazing features to deliver edge-to-edge image sharpness. It contains a unique uni-body design that enhances toughness by locking objective lenses in a single housing and synchronizing the eyepiece movement.
The optical elements Pentax 8.5×21 U-Series Papilio II Binocular are fully multi-coated to enable it to give a high transmission of light.
It contains 8.5x magnification and 21mm objectives.
It can accommodate eyeglasses wearers as it offers twist-up rubber eyecups.
More about the product
It is compact as well as lightweight
Enables you to quickly spot your target on objects that are far away
The binocular features a 2.5mm exit pupil, a 15mm eye relief, an interpupillary, and a diopter adjustment.
Unique Uni-body design
Fully-multi-coated optics
Aspherical lens elements
Measures 4.6 x 2.1 x 4.3 inches
Weighs about 10.4 ounces
9.  Nikon 7506 Premier LX-L 8×20 Binocular
This is a compact and lightweight binocular; it is perfect for your travel, hunting, and adventure activities. It is unmatched in the compact offerings. It enables you to view far and near objects with ease.
More about the product
It contains an 8x magnification
It weighs approximately 9.5 ounces
It has a 25mm objective lens diameter
It is one hundred percent waterproof and Fogproof
10. Vortex Optics Viper HD Roof Prism Binoculars
The Viper HD is a premium quality binocular that is packed with everything you need. It is a rugged, lightweight, and compact binocular that is easy to use.
The Viper HD binoculars give you stunning images and tier light transmission as it comes with an advanced high-density optical system.
More about the product
Provide bright and clear images.
Coated on roof prism models which enhances resolution and contrast
Always ready for hunting
Multi-position eyecups adjustment to optimize fit for comfortable viewing with or without glasses.
11. Bushnell Falcon 133410 Binoculars with Case
Bushnell is well known for the production of high-performance binoculars. It's a leading brand in the market.
It provides a powerful magnification at an affordable price. The product is ideal for bird watching, stadium sports, and hunting, among other outdoor activities.
This model design is durable and rubberized. It comes with an abrasion-resistant finish.
Holding these Bushnell Falcon Binoculars is as if it were designed for your palms. It gives you the firm grip and the best view you need.
You can easily fine-tune the magnification, to give you the sharp viewing you require.
It also contains handy fold-down eyecups which prevent prescription glasses and sunglasses from scratching.
More about the product:-
7X magnification
35-millimeter lens diameter
Autofocusing Porro prism
20-foot close focusing distance
21-ounce weight
12-millimeter eye relief
Five-millimeter exit pupil
420-foot field of view at 1,000 yards
Fully coated optics for greater light transmission
Non-slip rubber grip pads for secure grip in all weather conditions
Comes with an Instafocus System that enables you to focus fast on moving targets
12. Celestron SkyMaster Giant 15×70 Binoculars with Tripod Adapter
Celestron SkyMaster Giant 15×70 Binoculars is known for its performance.  It is ideal for astronomical viewing or for terrestrial use. The long-distance views will be brought to a close range.
The binoculars feature high-quality BAK-4 prisms as well as multi-coated optics for enhanced contrast.
The 15×70 Binocular is well designed to meet the standards of the market, it is lightweight and affordable.
The images of this binocular are of high quality.
Pros:
BaK-4 prisms
Affordable
Easy to carry
Large aperture perfect for low light conditions and stargazing
Diopter adjustment for fine focusing
Multicoated optics
13. Wingspan Optics SkyView Ultra HD 8X42 Binoculars Review
This SkyView Ultra HD 8×42 Binocular is perfect for Bird Watching and any outdoor activity. It
Boasts 8×42 magnification.
The SkyView Binoculars deliver amazing images without compromising steadiness or clarity.
It is also fog and waterproof.
More about the product:
Compact and weighs less than 1.5lbs
Easy to pack and carry anywhere you go
Type of prism – roof /bak4
Focus system – center
Dimensions (l x w x h) – 6 x 5 x 2 inches
14. Nikon 7548 MONARCH 7 8×42 Binocular
The MONARCH 7 8×42 Binocular provides an extraordinarily wide field of view that makes it easy to find your subject. No more struggling to focus or find a clear image.
The binoculars provide high-contrast images and accurate color reproduction due to the Dielectric High-Reflective Multilayer Prism Coatings which are applied to all lenses
Comfortable to hold and rugged to stand in all conditions
15. Celestron 71328 Nature DX 8×25 Binocular