Searching for the Best Men Footed Pajamas Jumpsuits and Onesis. Find the best soft and comfortable Men Footed Pajamas at affordable prices. Order Men's Jumpsuits and Men's Onesis at Mzuri Products. We have the best adult footed jumpsuits on the market. Get the best deals today.
You can also find women's onesie pajamas or women's jumpsuits
Mens Stylish Printed Onesie Hoody All In One Zip Hoodie Men Jumpsuit

This brand is stylish and very warm. The jumpsuit is comfortable to wear and comes in a unique design. It is a one zip colored onesie jumpsuit.
More about the product:-
Made of With High Quality Fleece
Material Cotton and Polyester
Very Easy and Comfortable to Wear
Machine Washable
Stylish Stunning Designer Look Long Sleeve Jumpsuit
Mens Plain Colored Onesie Hoody All In One Zip Hoodie Jumpsuit

This jumpsuit is made of high quality fleece which makes it very warm and comfortable to wear. It is made of cotton and polyester. Comes in different colors with stylish stunning designer look long sleeve jumpsuit
Urban Classics Men's Camo Jumpsuit Sweatpant Wood Medium Long Green

Colortone Unisex Adults Full Zip Tonal Spider Tie Dye Onesie

Comfortably fits to give you the comfort you need. It has a Zip through front.
More about the product:-
Tapered leg at bottom for a snug fit
Zip through front
Single jersey lined hood
Twin needle stitching detailing
Kangaroo pouch pocket
Self-colored flat draw cords with metal eyelets
Hooded Sweat Jumpsuit For Adults

Hooded Adult Size Sweat Jumpsuit

Men's Fashion Onesie Printed Playsuit Jumpsuit

Men's TB629 College Sweat Jumpsuit

MT Styles Mens Jumpsuit Camouflage Men MJ-2154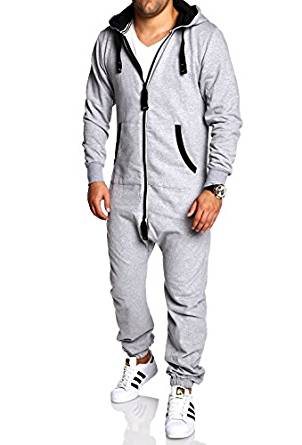 Men's TB277 Sweat Jumpsuit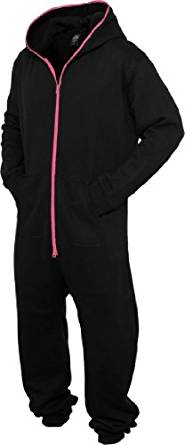 Unisex Adult Sublimated Animal Print Full Body Jumpsuit – Cheetah

Adult Onesie Pajamas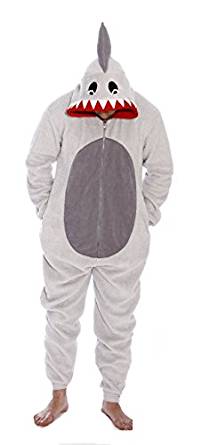 Juicy Trendz Mens Printed Onesie Hoodie Jumpsuit Playsuit All In One Piece L

NFL Adult One Piece Team Logo Jumpsuit, Team Options

Haseil Men's Onesie Pajama Non Footed Zip Up Adult With Hoodie One Piece Jumpsuit

Hooded Jumpsuit Cozy Feet Onesie Medium Graphite

Best Men Footed Pajamas Jumpsuits and Onesis
Unisex Heavyweight Adult Onesie One-Piece Pajama Jumpsuit

Unisex Adults Full Zip Rainbow Tie Dye Onesis

More about the product:-
Baggy fit for maximum comfort.
Tapered leg at bottom for a snug fit.
Zip through front.
Single jersey lined hood.
Twin needle stitching detailing.
Adult Onesie – Black to Sleep – XL

Men's Onesie Playsuit Jumpsuit one Piece non Footed Pajamas Canadian Flag Gray

Men's Unisex Onesie Jumpsuit One Piece Non Footed Pajama Playsuit

American Flag Jumpsuit – Comfy USA Clothing

Men's Hoodie-Footie Gray Varsity Zip-Front Onesie Pajamas, Gray

Mens Plain Onesie Hoodie Jumpsuit Playsuit All In One Piece Blue X-Large

Urban Men's Sweat Jumpsuit Size M/L, Color black-fuchsia  

Men's Fashion Onesie Printed Playsuit Jumpsuit

Men's Onesie Pajamas
Rasta Themed Ganja Leaf Cozy Footie Onesie Pajamas with Hood for men

Ugly Christmas Sweater Party – Fair Isle Green Adult Jumpsuit

Ugly Christmas Sweater Party – Fair Isle Blue Adult Jumpsuit

Del Rossa Mens Fleece Onesie, Hooded Footed Jumpsuit Pajamas

Adult Onesie Non Footed Pajama Red Yellow Purple Stripe XS-XXL(Size on Height)

Footed Pajamas Cowhide Adult Hoodie Fleece

Camille Mens Blue All In One Fleece Hooded Pocketed Pyjama Onesie

This product is 100% Supersoft Polyester and comes in Various Styles and Colours. It is Machine washable. Sizes Range XS to 4XL
Camille Mens Burgundy Red Supersoft Fleece Zip Front Hooded Onesie

Camille Mens All In One Green Camouflage Print Fleece Pocketed Pajamas Onesie XS-XXXXL

Forever Lazy Unisex Footed Adult Onesie One-Piece Pajamas

Big Feet Pajama Camouflage Micro Polar Fleece Adult Footed Pajamas Onesie with Drop Seat

Doctor Who One Piece Tardis British Flag Adult Pajamas

Alexander Del Rossa Mens Fleece Onesie, Hooded Footed Jumpsuit Pajamas

Forever Lazy Unisex Footed Adult Onesie One-Piece Pajamas

Briefly Stated Men's Simpsons Christmas Lights Onesie

Unisex Non-footed Adult Onesie One-Piece Pajamas

Bioworld Beer Pong Christmas Tree One Piece Union Suit Pajama For Men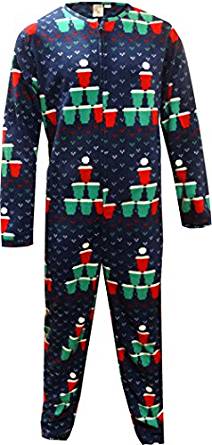 Luck Of The Irish Green Tuxedo One Piece Pajama For Men

Unisex Hot Dog Hooded One Piece Pajama For Men

Unisex Sizzling Bacon Hooded One Piece Pajama For Men

Game of Thrones Non Footed Pajama Black Adult Onesie XS-XXLarge (Size By Height)

Footed Pajamas Starry Night Adult Hoodie Cotton

Funzee Footed Pajamas Adult Onesie Red Purple Stripes Jumpsuit XS-XXL – Size On height

Red Adult Footless Hoodie One Piece